March 4, 2019
New comedy, JANN premieres March 20th.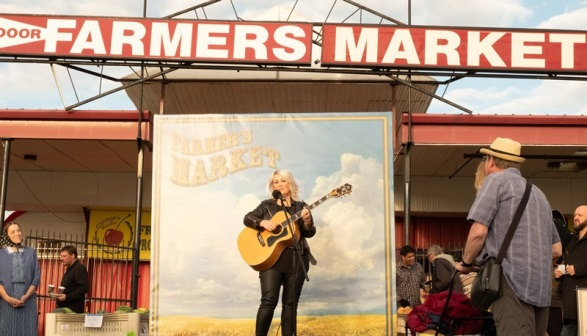 TORONTO (March 4, 2019) – The wait for CTV's newest original comedy series JANN is over. The network announced today that it has pre-released the debut episode of the Jann Arden starrer in an extensive preview across Bell Media's digital platforms.
In Episode 1 of JANN titled "The Big House," musician and former star Jann Arden is having a rough week in both her career and personal life. Her loyal manager screws up her chance at a huge gig, and her ex has decided to move on and see someone else. Things seem to be looking up when a slick new manager comes into Jann's life, promising to reinvigorate her career. But that might prove challenging now that her mom, showing early signs of memory loss, is moving in with her. The episode is directed by Ron Murphy (WYNONNA EARP, TRAILER PARK BOYS) and guest stars Leslie Feist.
The first episode of JANN is available on CTV digital platforms such as CTV.ca and CTV's YouTube™ page, Crave, in addition to Bravo.ca and TheComedyNetwork.ca, as well as MUCH.com and MTV.ca, ahead of the series' television premiere (Wednesday, March 20 at 8:30 p.m. ET/PT). Canadians can also now stream the premiere on iTunes or with Crave on the Apple TV app on iPhone, iPad and Apple TV, and on CTV On Demand (set top box) with applicable TV service providers.
CTV also announced viewers will be treated to a number of digital extras for the series. In addition to bonus content featured on CTV.ca and SnackableTV the network's social accounts (@CTV) will roll out a series of exclusive video features, blooper reels and outtakes throughout the season, including a feature with Jann Arden titled PB&J (PEANUT BUTTER & JANN), where Jann answers various questions about her new series while eating spoonfuls of peanut butter, and more – giving viewers a glimpse into what they can expect from the first season of JANN.