March 22, 2018
Jann to co-host 2018 JUNOS Songwriters' Circle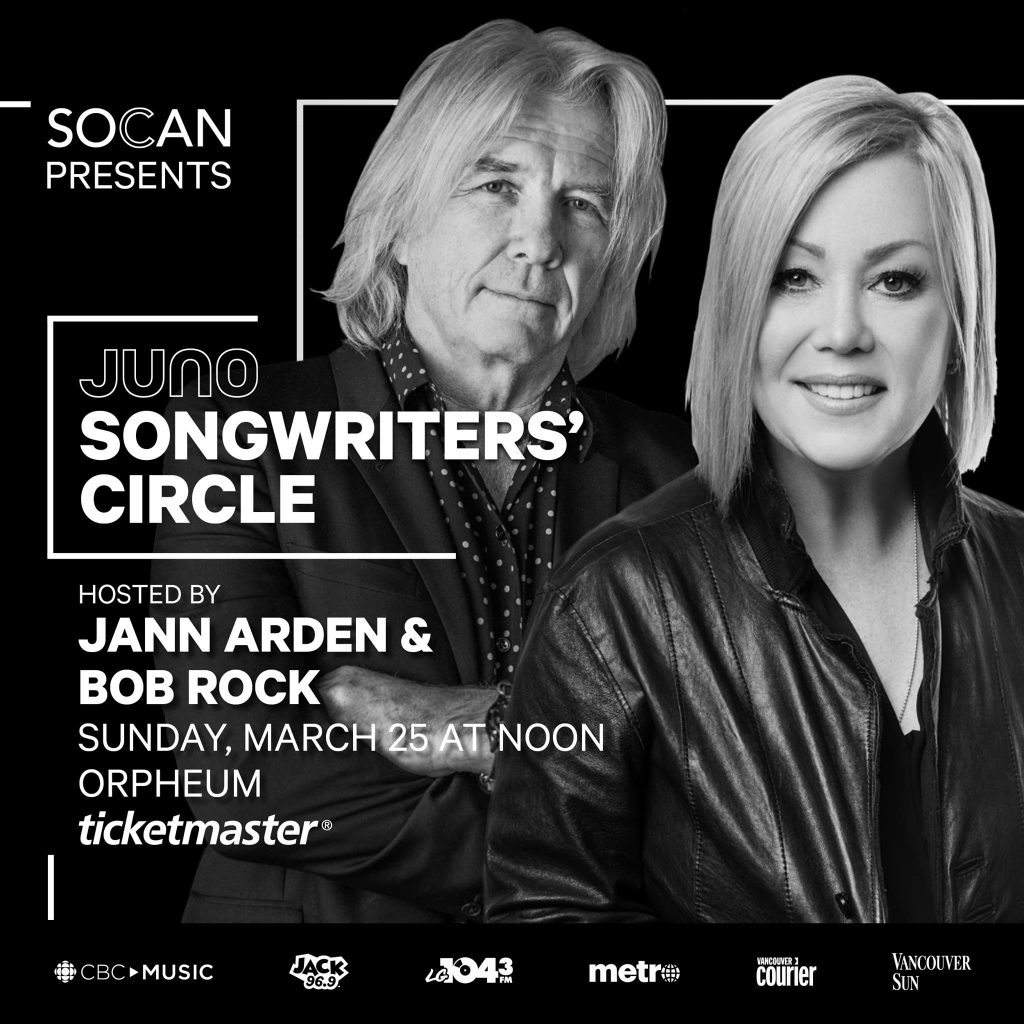 TORONTO, ON — The Canadian Academy of Recording Arts and Sciences (CARAS) announced today that, Jann Arden and Canadian Music Hall of Fame inductee Bob Rock will co-host and perform at the 2018 JUNO Songwriters' Circle Presented by SOCAN, Sunday, March 25, 2018 from 12 p.m. to 2 p.m. PST at Vancouver's Orpheum Theatre.
The show will broadcast live on-air via CBC Radio One and CBC Music.
After co-writing what is known as Arden's most personal and poignant album to date, These Are the Days, to be released in March, the pair will reunite as co-hosts of the JUNO Songwriters' Circle.
The JUNO Songwriters' Circle is an intimate and interactive event, benefiting MusiCounts. Considered the "Jewel of JUNO Week," JUNO Songwriters' Circle showcases some of Canada's most talented songwriters, performing their original songs and sharing the stories behind them. Arden and Rock will be joined on stage by 2018 JUNO Award nominees.
"JUNO Songwriters' Circle is a truly inspiring event that demonstrates the passion and inspiration of songwriting. These artists truly open themselves up to their audience showcasing their vulnerability and raw emotion," said Arden. "I feel so fortunate to be a part of an event that not only offers audiences unfiltered access to artists but also benefits Canadian youth through MusiCounts."
Tickets for the 2018 JUNO Songwriters' through www.ticketmaster.ca or by phone at 1-855-985-5000
Proceeds from JUNO Songwriters' Circle will benefit MusiCounts, Canada's music education charity associated with CARAS, that works to keep music alive in schools and communities across Canada.