August 30, 2023
Jann narrating Secrets of the Whales: A Film in Concert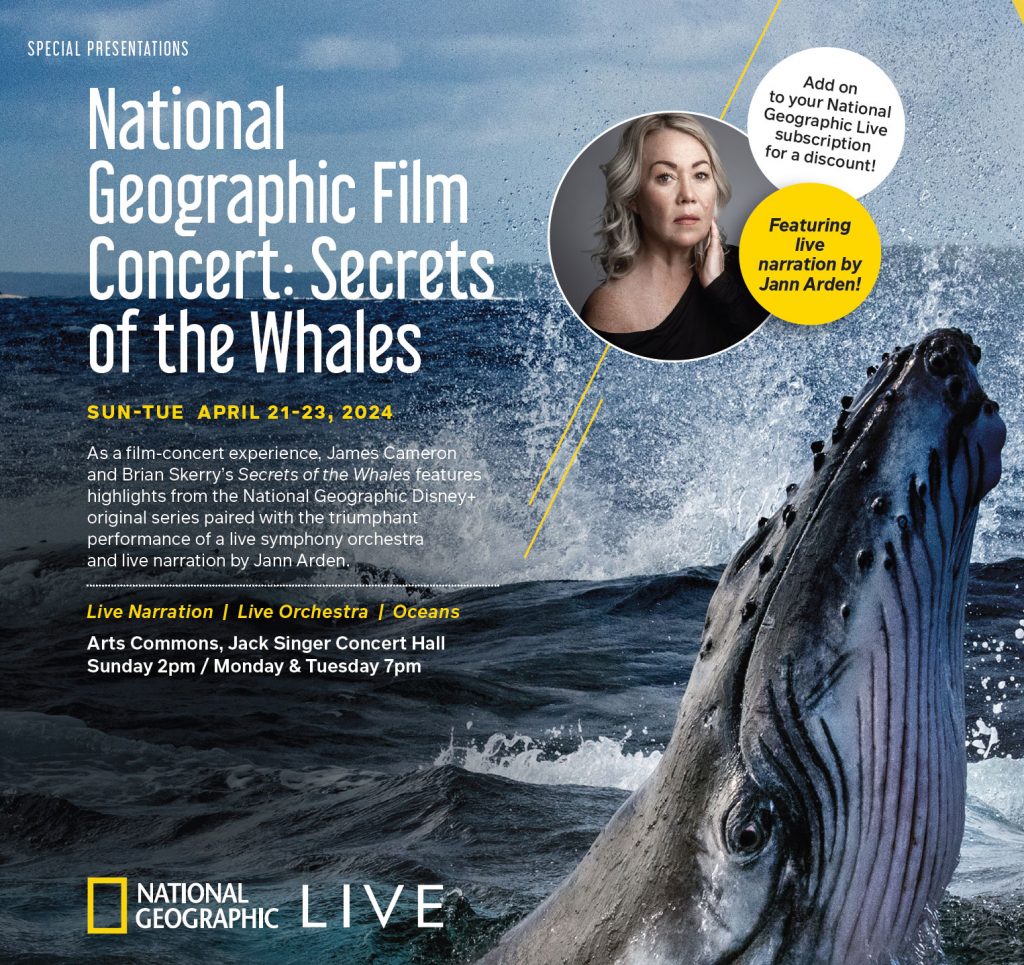 Jann will be narrating Secrets of the Whales: A Film in Concert, coming to Calgary's Jack Singer Concert Hall April 21 to 23, 2024. Backed by a 40 piece orchestra, and featuring live narration by Jann, this awe-inspiring National Geographic documentary takes audiences on an epic journey into the lives of five different whale families.
"I am absolutely thrilled and very honoured to be part of this most important project. It will draw significant and much needed attention to preserving our precious and important ocean ecosystems."
Get tickets to this unforgettable live film event HERE!