August 26, 2022
JANN TO RELEASE DELUXE EDITION OF HAPPY?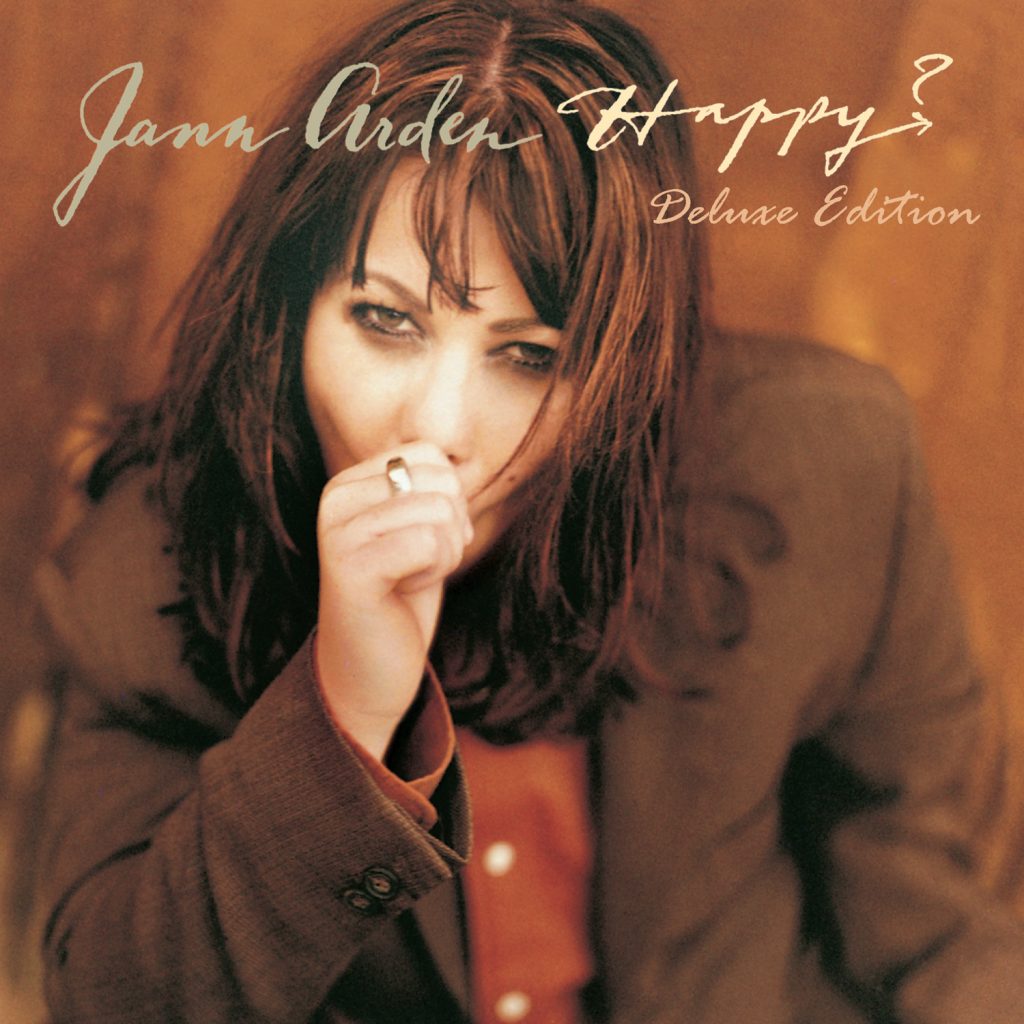 Jann is set to release a deluxe 25th Anniversary edition of her acclaimed third studio album 'Happy?' on September 23rd! The release includes three never-before released acoustic versions of "The Sound Of", "Saved" and "Ode To A Friend", which is out now. The chart-topping album went 2x platinum in Canada and spawned Jann's number one Canadian hit "The Sound Of".
On looking back at the album Happy?, Jann says "When I think about the Happy? Record—I'm so glad that I was somehow still naïve enough to not worry about trying to measure up to the success of Living Under June. When Insensitive took off up the charts around the world, I think everyone was a little bit shocked including me. Everyone always worries about following up with another hit when that happens, but thankfully it just didn't even cross my mind. I just wanted to keep making music that I loved. I wanted to keep working and keep touring and that's just what I did. It's what I've always done. Happy? continues to surprise me. The songs hold up so well- the sentiment of the writing, the beauty of the Late Ed Cherney's whimsical production- the musicianship— all of it. It's such a timeless record."
HAPPY? TRACKLISTING
The Sound Of
Leave Me Now
I Know You
Holy Moses
Wishing That
Saved
Ode to a Friend
Shooting Horses
Weeds
Hangin' by a Thread
To Sir With Love
Saved (Acoustic Version)
Ode To A Friend (Acoustic Version)
The Sound Of (Acoustic Version)
The Deluxe edition is available to pre-save on all your favorite streaming platforms. A commemorative Happy? Tee and original Happy? Vinyl is available now in Jann's official store.
PRE-SAVE "HAPPY?" DELUXE EDITION HERE https://jannarden.lnk.to/HappyCNDWE
LISTEN TO "ODE TO A FRIEND" NOW  https://jannarden.lnk.to/OdeToAFriendWE
VISIT THE OFFICIAL STORE HERE https://shop.jannarden.com